Center for System-based Antibiotic Research
The establishment of the Center for System-based Antiobiotic Research (CESAR) is funded by the European Regional Development Fund (EFRE).
To overcome the antibiotic crisis, CESAR addresses two main aspects of antibiotic research: the identification of novel antibiotic classes as well as novel mode of actions and targets. The project is divided into two parts: within the infrastructure project for antibiotic research (ISA), CESAR is established at the Ruhr-University Bochum. In cooperation with the Lead Discovery Center GmbH, workflows are established and verified within the accompanying R&D project (VISA). Using system-based antibiotic research, we aim to make novel natural products and innovative natural substance classes available for development. CESAR is funded for three years with roughly 4 million euros by the European Union (European Regional Development Fund, EFRE) and the German state of North-Rhine-Westphalia.
Contact
---
Head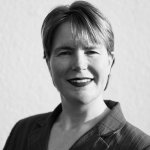 Prof. Dr. Julia Bandow
Tel.: +49 234 32 23102
E-Mail
---
Coordination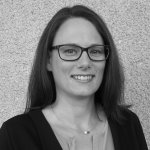 Dr. Sina Schäkermann
Tel.: +49 234 32 25701
E-Mail
---
Secretary
ND 04/589b
Tel.: +49 234 32 29834
E-Mail
Postal address:
LS Angewandte Mikrobiologie
Fakultät für Biologie und Biotechnologie
Ruhr-Universität Bochum
Universitätsstr. 150
44801 Bochum
Germany
​